William J. McGuire wjmcguire@rawmaterialservices.com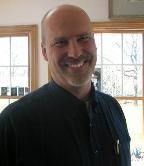 Bill McGuire has over thirty years of industrial experience, including extensive international exposure, and has an outstanding record of success in planning, directing and implementing long term procurement, administration, transportation and distribution activities associated with raw materials for the steel industry. A 1976 graduate of the Pennsylvania State University with a degree in Extractive Metallurgy, including specialty courses in mineral mining and processing, Bill spent twenty years in coal mining, processing, project engineering and quality management positions for the Mining Division of Bethlehem Steel Corporation. Reassigned in 1995 to Bethlehem's Procurement Department, Bill achieved a senior level position, directing an annual spend of $1.25 billion. Under his guidance, Bethlehem's corporate-wide sourcing efforts for raw materials achieved favorable annual spend variances exceeding 10% ($150 Million). Bill's team was responsible for strategic sourcing activities such as supplier selection, negotiations and management of partnerships, joint ventures, long term agreements and contra offsets.

Following the purchase of Bethlehem Steel's assets by the International Steel Group in 2003, Bill founded Raw Material Services, building on his international reputation as a highly successful procurement professional, assisting steel industry clients in raw material supply chains, inventory control and materials management. Using a sourcing philosophy centered on "value in use", "total supply chain" and "continuous improvement", Bill has focused primarily on international and domestic markets involving coal, metallurgical coke and iron ore, assisting numerous clients in meeting their raw material sourcing and selling objectives.

Bill has authored or co-authored several technical publications and presentations relating to coal evaluation and processing, quality management and raw material strategic sourcing and is professionally affiliated with numerous technical and management associations.

_________________________________________________________________________

Edward J. Hudak Jr., CPA ejhudak@rawmaterialservices.com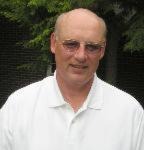 Ed Hudak has over thirty five years of financial and industrial experience, including extensive international exposure. He has an outstanding record of success in financial management, operational oversight of mining joint ventures, and in planning, managing and implementing long term procurement activities associated with iron ore related raw materials for the steel industry. A 1968 graduate of Moravian College with a BA in Business Administration and Economics and a minor in Mathematics, Ed is also a Certified Public Accountant in Pennsylvania. He spent over twenty four years in increasingly responsible financial management postions with Bethlehem Steel Corporation (BSC). During his last ten years at BSC, Ed simultaneously managed the iron ore related procurement activities and performed the Controllership function for the Affiliated Ore Operations Business Unit. This entity had ownership interest (valued at $300 million) in various domestic and International iron ore and limestone mining Joint Ventures and companies and acquired $290 million of iron ore annually. During this period Ed also served as a member of the Operating Committee and Audit Committee of two major North American iron ore mining Joint Ventures that ranked in the top 25% of lowest cost producers in North America. In addition, he served as a member of the Board of Directors, Audit Committee and Operating Committee of a low cost US based limestone-mining company.

Under Ed's guidance, BSC's iron ore sourcing group helped achieve a competitive advantage for the company's iron making operations by negotiating favorable long-term and spot purchase contracts with major domestic and foreign iron ore fines, lump ore and pellet suppliers. In cooperative effort with BSC's Blast Furnace and Sinter Plant Operators, Ed also helped develop new sources of raw materials and implemented material substitutions resulting in significant cost reductions.

Prior to joining BSC in 1979, Ed spent the first eight years of his career in Public Accounting with Price Waterhouse & Co. in Philadelphia, PA. He also spent time as the Controller and Secretary of a Specialty Paper Manufacturer and as a Director of Internal Audit at Conrail.

Ed is a member of the American Institute of Certified Public Accountants, the Pennsylvania Institute of Certified Public Accountants and the Financial Executives Networking Group (FENG).

_________________________________________________________________________