Edward F. McGuire, P.E. efmcguire@rawmaterialservices.com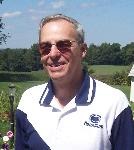 Ed McGuire has over forty years of professional engineering, capital and maintenance project management, quality management and private consulting experience. During this period he has achieved a high level of both business and professional success. While working in the petroleum industry Ed has designed and permitted hundreds of petroleum facility projects for Amerada Hess, Conoco Phillips, Luke Oil, Getty Petroleum, Sunoco, and many other firms. He has also been employed in the public services industry and in private consulting. He has managed hundreds of projects from conceptual design through the final acceptance phase while continuously striving to reduce costs, increase productivity, improve employee moral, and creatively implement new processes and work practices.

A 1964 graduate of Penn State University with a BS in Civil Engineering, Ed is a Licensed Professional Engineer and Surveyor registered in the State of Pennsylvania. While employed by Sunoco in Philadelphia, Ed used his management and engineering skills in Sunoco's retail construction group where he managed the design, building, operation and maintenance of service stations, convenience stores, petroleum terminals and other facilities. He also managed the Special Projects division and generated millions of dollars of new business while representing his department in both internal and external matters. He was also responsible for job training and document control for 150 engineers, technicians and operations employees.

While at Sunoco, Ed also served as a Certified Quality Management Lead Assessor. He led the Sunoco Maintenance and Customer Service Department to achievement of the ISO 9002 quality system registration. He also served as Manager of Customer Service, leading a department in the handling of over 40,000 maintenance, engineering, consumer, and petroleum industry calls per month. His department sustained customer satisfaction ratings that exceeded 98% while expanding volume by 40%.

In addition to management positions with Sunoco, Ed's work experience includes management positions with the City of Philadelphia Water Department, L. Robert Kimball Consulting Engineers, Engineering Solutions Inc. and TCPI (The Construction Partnership Inc).

Ed's professionalism and interpersonal skills are demonstrated by his leadership roles in both industry and in the community. As part of his pursuit for continuous improvement, Ed has attended engineering refresher courses at Drexel University, he is a Crosby trained facilitator, a Management Disney Style graduate, and a Certified Hazardous Material Technical Specialist.

_____________________________________________________________________________________

Louis G. Benedict lgbenedict@rawmaterialservices.com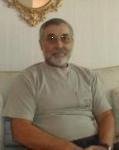 Louis Benedict has over 45 years of experience in the coal and coke industries and is internationally recognized for research work dealing with the development and application of coal petrography techniques for characterizing coal for industrial uses. Lou has extensive international exposure and has intimate knowledge of coal, coke, and steel operations throughout the world.

Lou is a graduate of Muskingum College with a B.S. degree in geology and from Pennsylvania State University with a M.S. degree in Geology, with a major focus on coal petrology and coal geology.

Following graduation, Lou was employed for five years by Bituminous Coal Research Inc., an organization funded by the National Coal Association. While in that employment, he was responsible for evaluating the coal reserves and production facilities of all U.S. National Coal Association members for industrial use; e.g. cokemaking, combustion, gasification, and liquefaction. These assignments provided the opportunity to become familiar with the personnel and mining and production facilities over most of the U.S. as well as with end-use consumer operations and requirements.

Lou joined Bethlehem Steel's Research Department as a Research Engineering in 1965 and became a Supervisor of the Coal Petrographic Group in 1970. The responsibilities of this position were to characterize the coking potential of all Bethlehem Steel and purchased coals and to determine how and where they should be distributed and used to maximize coke quality and uniformity at captive coking operations. Subsequent Materials Management and Purchasing assignments led to the development and management of coal and coke inventory systems and controls, and the establishment and integration of coal and coke purchasing and transportation models. These models and controls led to the incorporation of quality factors into coal and coke purchasing decisions. Lou has traveled extensively throughout the world's coking operations and played a key role in the development of Bethlehem's coke import and utilization strategies from Australian, Japanese, and Chinese sources.

Lou has published over 35 articles dealing with a wide range of topics dealing with the role of coal quality and uniformity in cokemaking and has made numerous technical presentations on those topics. Over a ten year period, he was an invited lecturer at an annual Short-Course hosted by Pennsylvania State University, dealing with the applications of coal petrography in industry.

Lou has been a longstanding member of the Iron and Steel Society of America, and received recognition from the Society by being awarded the Joseph Becker Award in 1996; an award that recognizes distinguished achievement in coal carbonization. Lou also was presented the Gilbert H. Cady Award by the Coal Geology Division of the Geological Society of America in 1995; in recognition of outstanding contributions in the field of Coal Geology.

_____________________________________________________________________________________